<Paid Advertising>
Health Choice Maine is working to restore and protect medical choice in Maine and strives to help people find the support they need.
A statewide nonprofit organization under the umbrella of American Citizens for Health Choice, the Health Choice Maine organization offers advocacy services for supporters and Mainers that are navigating complicated situations stemming from vaccine-related issues.
According to Tiffany Kreck of Health Choice Maine, some issues that the organization has assisted with include assisting Mainers that have suffered an adverse event related to the COVID-19 vaccine, schools that she said ignore sections of the immunization law and attempt to discharge students out of compliance, pediatrics offices that have lost vaccination records, and students that have legitimate, lawful medical exemptions that are being denied by schools.
"We also provide resources, and make as much data available as possible, to facilitate informed decisions by individuals and families," Kreck said. "We work to build relationships with lawmakers to support good policy and oppose bad policy. We also host an array of events to support community building and resource development."
Overall, Kreck said that Health Choice Maine endeavors to dispel the hyperbole that surrounds this topic in order to facilitate healthy conversation about vaccination based upon real science and fact.
She said what distinguishes Health Choice Maine from other organizations is two-fold.
"We operate within strict principles of honesty and integrity. While other organizations have often become self-serving, or unsupportive, we have maintained a safer community in which people can find the help they need," Kreck said. "Our supporters span political divides, religious ideologies, and is rich in diversity and experience. We are Mainers of many backgrounds, brought together by a similar experience, that have bonded to create support for one another."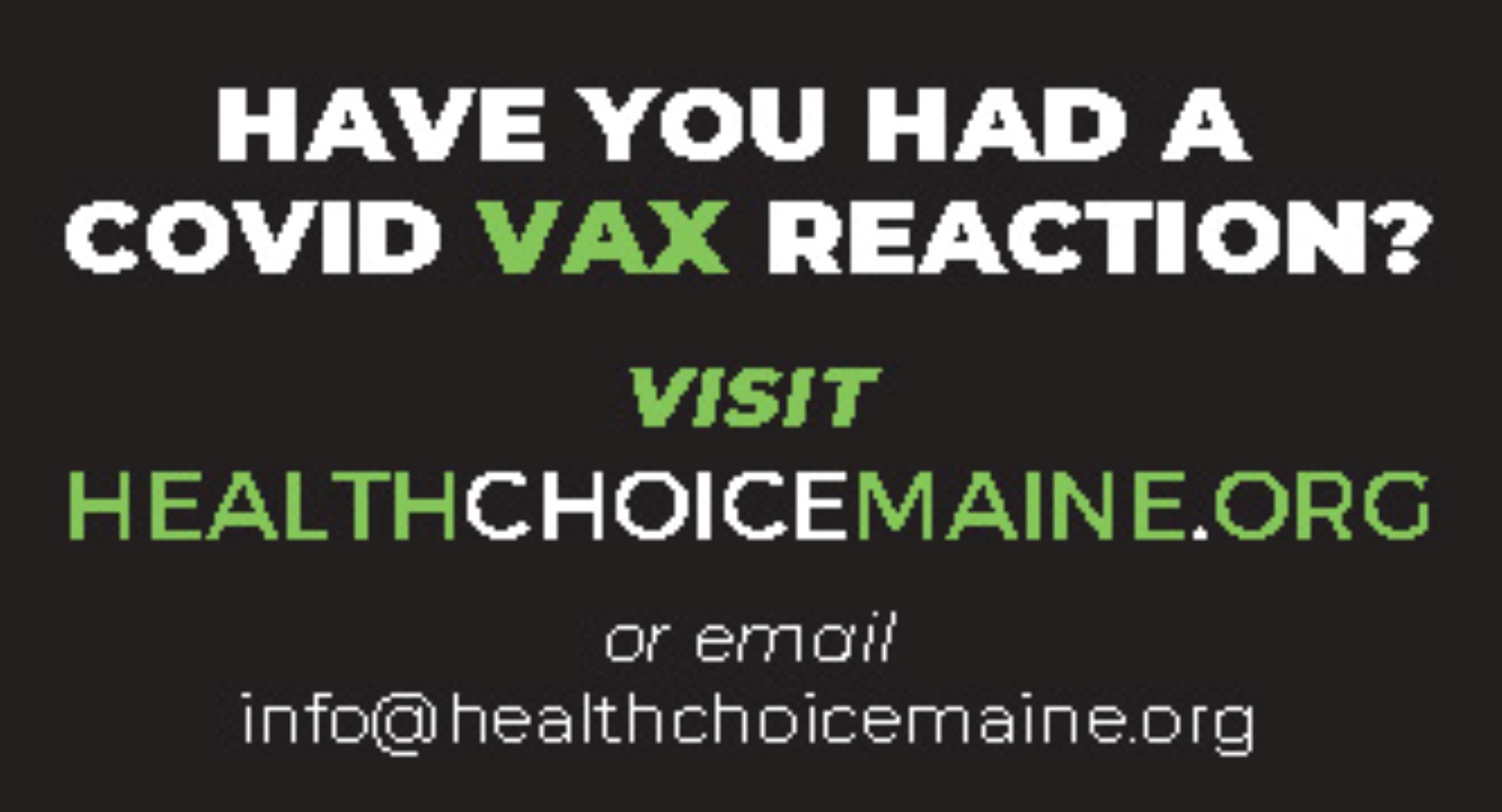 She said Health Choice Maine is proud of its hard work and success in retaining legal counsel, not only to take on the legal fights that few others will, but also so that supporters have access to legal advice, when they otherwise wouldn't have.
Health Choice Maine services are 100 percent supported by Mainers that believe in this cause, and believe in the work that Health Choice Maine does, Kreck said.
"We aren't what most people think we are. We don't want vaccines done away with," she said. "We just want acknowledgment and support for the injured, and we want folks to have the space they need to make the best decisions for themselves and their families. It really is just that simple."
She said Health Choice Maine continues to grow and build more support across the state over time.
"If people didn't believe in what we do, and didn't value our efforts, we wouldn't be funded. Our donors aren't wealthy backers, they are families like mine, and yours, that have prioritized us into their budgets," Kreck said. "We have also never really advertised before, most of the people that seek us out with questions, or in need of help, have found us by word of mouth."
The organization doesn't have traditional staff, it's made up of volunteers from across Maine.
"Our leadership team consists of six individuals, and we have a supporting advisory board made up of five more professionals in related fields and we continue to grow," Kreck said. "In addition to this, we have almost two dozen active volunteers across the state, and we currently have almost 4,000 members in Maine."
She said that Health Choice Maine volunteers are constantly monitoring any vaccine-related legislation or rule change actions being taken and also monitor and review all new studies, while constantly updating data regarding complex legal developments and other situations that are important with regard to vaccination issues.
"The most important issue that people need to be taking notice of, of course, is the COVID vaccine safety signals, not only the developing concerns with the safety, but also the unseen concerns," Kreck said. "There is a lot of confusion, misinformation, and political polarization regarding this issue, and that's unfortunate because it's the everyday person that suffers as a result. With post-market safety monitoring, accurate reporting is paramount."
To reach Health Choice Maine, call 207-801-0227 or visit Healthchoicemaine.org. Find them on Facebook and Instagram under Health Choice Maine. <