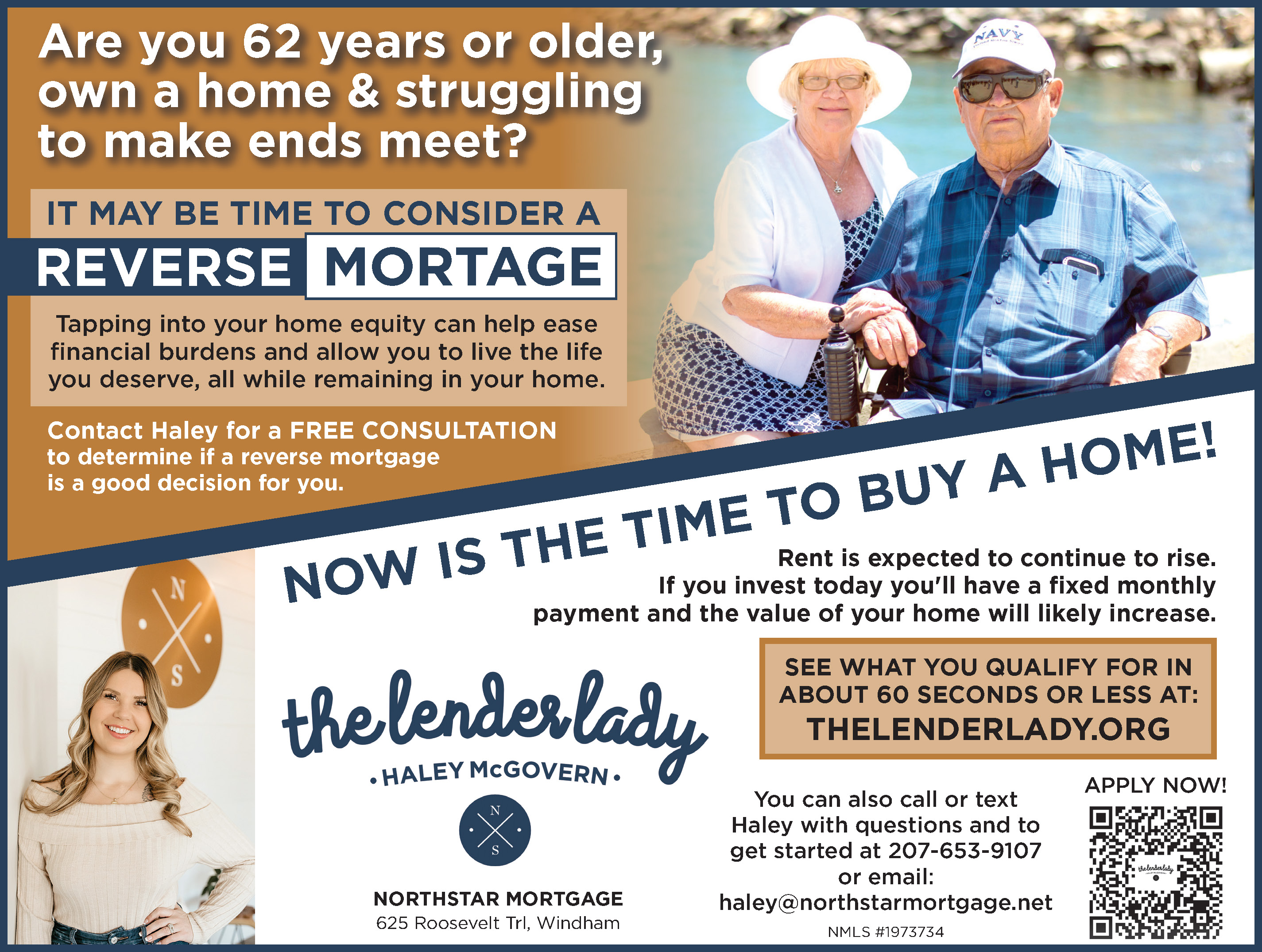 There's a good reason why Haley McGovern of Northstar Mortgage is known as "The Lender Lady" and it's evident with every person that she helps to purchase a home. From the very first phone call or meeting, Haley makes it clear that her first and foremost priority is working on their behalf no matter what needs to be done or the time that's involved to help them get into their new residence at the best possible rate.
Haley spends a great deal of time at her office located at 625 Roosevelt Trail in Windham. Her availability doesn't stop when she heads home for the day. Haley is available around the clock when customers seek to purchase or refinance a home.
With the expertise and resources necessary to save her clients thousands, Haley's reputation has grown as someone who is resourceful and truly understands how important the purchase or refinance of a home can be for individuals and families.
"I am local, you can come into my office anytime. I am a think outside the box kind of person and work with lenders who also think outside the box," she said. "We can match someone with a mortgage suited for their specific needs. I work with the number one lender in the U.S., offering competitive prices and fees for customers. They say the average savings per homeowner per year is $3,700 working with me."
According to Haley, the key to her success with her customers remains the ability to build a solid relationship with them.
"It's all about strong relationships and being available," she said. "I care a lot and I want to see people get into homes. I'm flexible and I'm local and I realize that everyone is different and that everyone has different needs and financial situations."
She goes out of her way to help make the process of buying a home or refinancing as easy as possible.
"If someone cannot get pre-approved up front, I work with them to make sure they know the necessary steps to get where they want to be," Haley said.
Haley offers exceptional and personalized customer service with closings in just 30 days or less.
Her devotion to her customers has led to many outstanding reviews for "The Lender Lady."
Haley McGovern
"I have 18 Five-Star reviews on Google in about seven months since I first launched my business page," McGovern said. "I am all about making the experience as stress-free as possible."
Those glowing reviews reflect the genuine admiration customers have for McGovern's work.
"Haley was great to work with. She was super helpful and explained the mortgage process step by step," said Jordan Boucher. "She responded in a timely manner and was always reachable by phone or email. I would highly recommend Haley to anyone about to go through the mortgage process."
David Hall said working with Haley was an awesome experience.
"She talks with you in person. No button pushing," he said. "She is available in person, very knowledgeable and always makes time out of a busy day for you. She saved me a load of money. Not my first rodeo. If you're not dealing with Haley, you're missing out."
Haley said that she's constantly studying current trends in the mortgage industry that will help her customers save money.
"This brings me to Reverse Mortgages where elder people are struggling right now due to high inflation. I have been getting a lot of calls from the community wanting to pull out equity in their home to live a better, more stress-free retirement," she said. "Reverse mortgage loans allow homeowners to convert their home equity into cash income with no monthly mortgage payments.
For more information or to reach "The Lender Lady" Haley McGovern, visit thelenderlady.org or call 207-653-9107. <