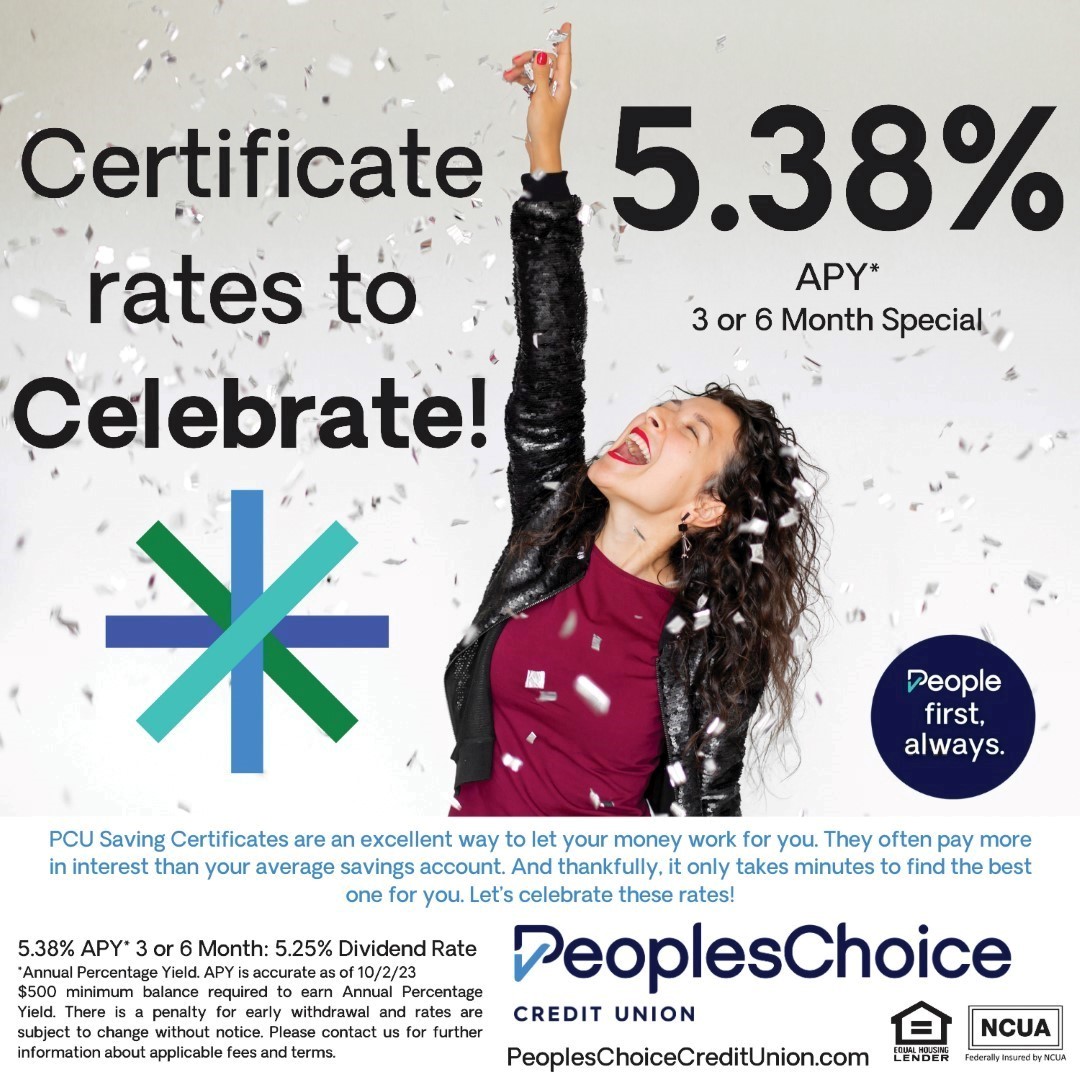 As a Mortgage Loan Originator, Jenn Leanhart of PeoplesChoice Home Loans in Windham is focused on providing an exceptional mortgage experience. Whether you are a first-time homebuyer, or looking to move into a new home, PeoplesChoice Home Loans has the experience, expertise and skills to listen to members and make obtaining a mortgage a smooth process from start to finish.
According to Leanhart, besides being able to offer a variety of loans to fit a member's needs, personalized customer service is her top priority.

"I listen to a member and get to know them and what their needs are. I explain the process in full detail and make myself available for them whenever questions arise," she said. "Whether it is a refinance with cash out to update their home, or a first-time homebuyer, I like to listen in detail of what they are looking to do."

With nearly 20 years of experience in the mortgage industry, Leanhart stands ready to help members find the best options available for financing and she takes the time to guide you throughout the process, making sure you understand what is needed to reach your goals.
"I have two favorite parts of my job, the first-time homebuyers and the members that I like to call my puzzles," Leanhart said. "The excitement of watching the first-time homebuyer completing a purchase that they thought impossible, or when members have been turned down elsewhere and they have a situation that makes getting a home loan difficult, I look for creative solutions and help them reach their goals. I love that each member brings something new for me to learn. There are never two days the same."
Jenn Leanhart is a Mortgage Loan
Originator for PeoplesChoice Home
Loans in Windham.
COURTESY PHOTO
Even after all these years of working in the mortgage industry, Leanhart said she still feels incredible in helping people realize their dreams.
"There is nothing more exciting than watching a new homebuyer trying to concentrate on signing the paperwork in front of them while their eyes keep shifting to the keys to their first home on the other side of the table," she said. "I share in their joy knowing that my background in Quality Control Underwriting combined with nearly 20 years in the Mortgage Industry played a significant role in helping navigate the complexities of buying a home, which brought them to this point in their journey."

PeoplesChoice Home Loans opened their lending focused office in Windham in 2020. The credit union has other locations in Saco, Biddeford, Wells and Sanford. As a not-for-profit financial institution, they are able to offer very competitive rates and do not charge additional fees for services.
"We do both commercial and residential mortgages. Along with your typical FHA, VA, RD, and conventional loans we have our portfolio program that allows us to offer a wide variety of options to our members," Leanhart said. "These include commercial properties, land loans, construction loans, we lend on mobile homes on their own land, condos, and seasonal camps. The list goes on. I love that we have such a wide variety for everyone's specific needs. One of the major reasons I decided to come to the credit union, just like myself, not so cookie cutter."

Leanhart said what separates PeoplesChoice Home Loans from other mortgage companies is their devotion to helping members and being in their corner every step of the way during the mortgage process.

"We provide personalized service to our members," she said. "We're responsive to everyone who calls our office, and it is our job to explain details of the process. The greatest misconception some may have is they feel like they may not qualify or are intimidated by the process. A lot are hesitant because they don't know enough about how things work."

She said she's humbled in assisting members seeking a mortgage.

"The greatest compliment I get is when I get a phone call from someone that says 'I was given your number by (my mom, my friend/coworker) they spoke very highly of you and said I should give you a call.' That makes me smile every time," Leanhart said.

To learn more about PeoplesChoice Home Loans, visit their office at 824 Roosevelt Trail, Suite 3 in Windham, call 207-710-1907 or visit https://www.peopleschoicecreditunion.com/mortgages/