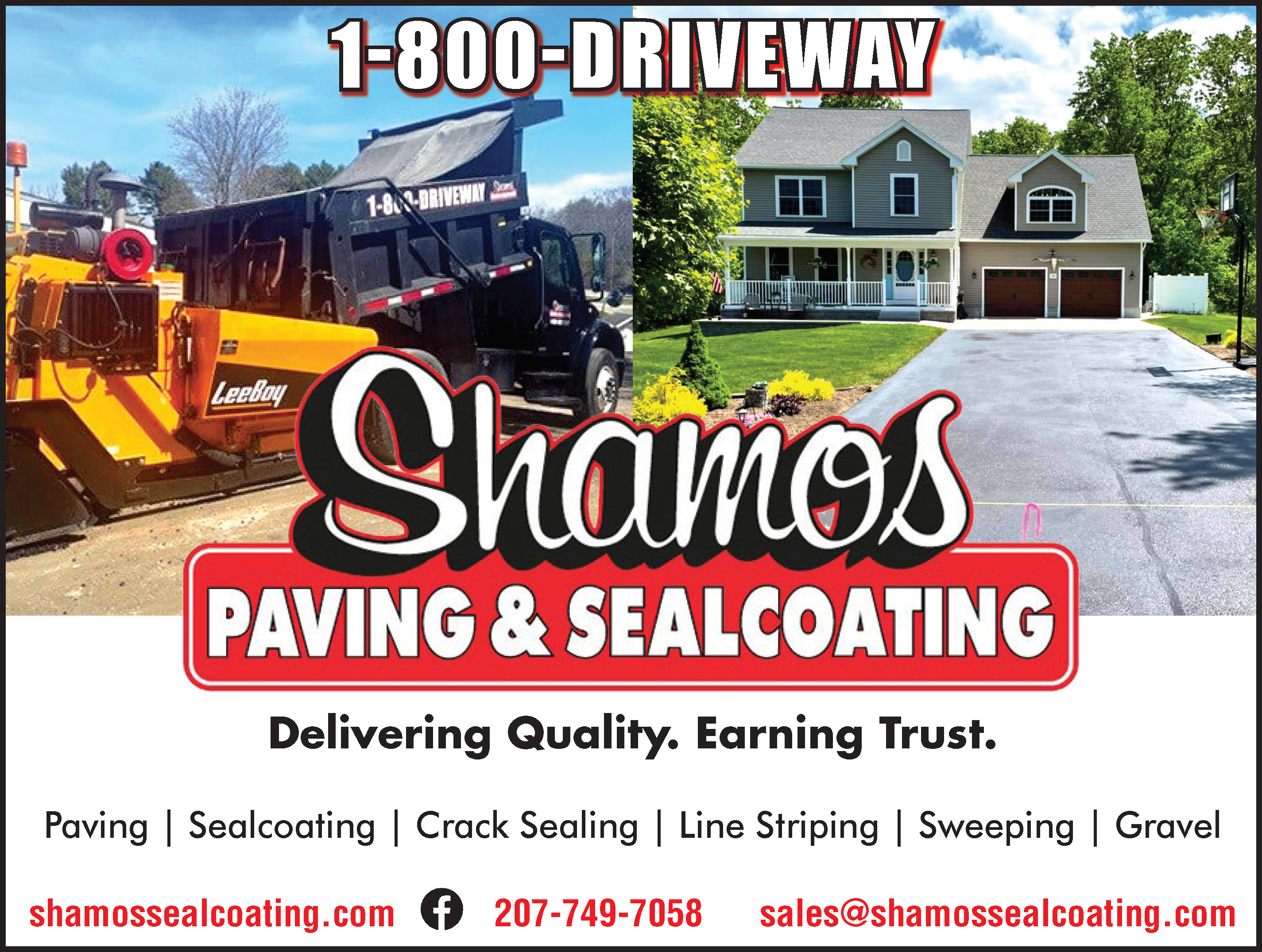 This marks the 21st year that Shamos Paving & Sealcoating has been in business. Established by Andy Shamos when he was 18 years old, the company's growth and stability are not only a sign of success but is indicative of delivering quality work and earning the trust of the community at large.
As a result, you will see an addition to their all too familiar logo as you travel through the southern Maine area, the tag line - Delivering Quality. Earning Trust.
Their mission is simple on the surface, to be the most trusted pavement maintenance company in the industry but achieving this means delivery quality at a superior level. "The success has always been in the details," says the company's head of operations, Levi Robbins. "We're never satisfied and as a result, we've continued to build training programs and processes for improvement and quality checks to ensure we are delivering what our customers want."
Delivering quality and earning trust is not just a mantra for their customer base, it's also one Shamos applies internally as well. "Our employees are the key to our success, they are the tip of the spear, and it's important to us that we deliver a quality work environment and earn their trust just as we would our customer base," says founder/owner Andy Shamos. As a result of this philosophy, Shamos Paving & Sealcoating now operates with 15 employees across its paving and pavement maintenance divisions and is aggressively looking to expand further. Shamos sums it up by adding "simply put, we hire great people to do great work and we are always looking to add to our team."
The community has continued to respond well to the company's growth in both it's paving and pavement maintenance divisions through 5-Star reviews and a multitude of public endorsements with one customer eloquently describing their paving division as "a ballet of badasses with the efficiency of a well-oiled machine." And other customers cite the company's communication, professionalism and responsiveness as reasons for their decision in choosing Shamos for their sealcoating or paving needs.
As the company continues to expand its footprint in Southern Maine, it finds itself increasing the services offered to residential homeowners, commercial property owners and anybody in facilities or property management. "The goal is for our customers to trust us to take care of the pavement," says Robbins, "whether you are managing properties or spending time with family, if we can take the responsibility on for getting a project completed for you, we are very happy to do so."
For more information or to receive a free estimate, call 1-800-DRIVEWAY, visit www.shamossealcoating.com or call 207-749-7058.<