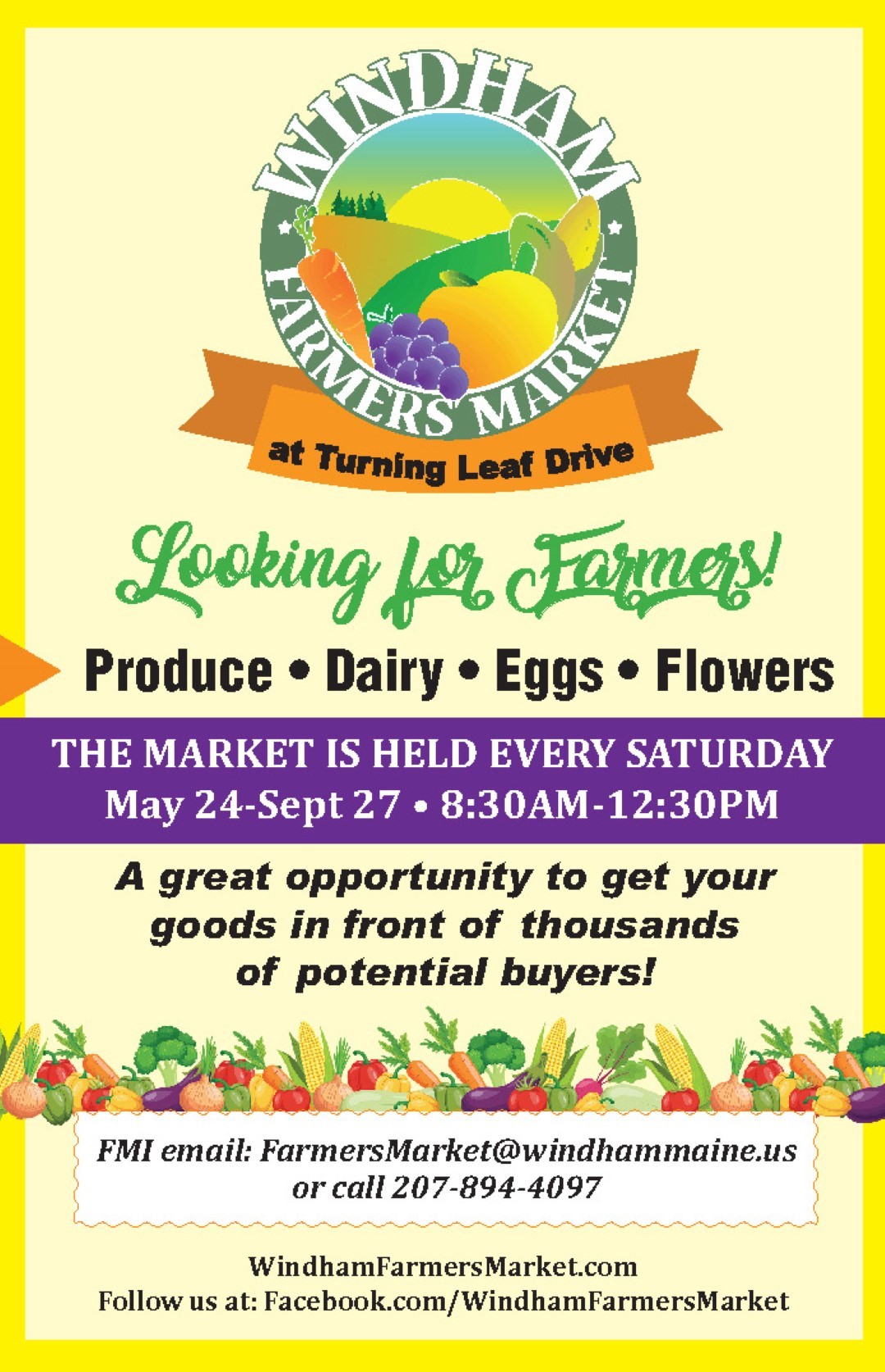 Now its fourth year, word of mouth, quality and outstanding values have helped propel the Windham Farmers' Market into a savvy shopper's go-to destination for healthy fresh food and hand-crafted artisanal items in the Lakes Region of Maine.
Sponsored by the Windham Economic Development Corporation (WEDC) and Baker Brook Farm Creamery, the market remains committed to supporting local farmers, food producers, and artisans in their pursuit of economic viability and to provide a vehicle for improved community access to fresh and healthy local foods and products.
The market will be open from 8:30 a.m. to 12:30 p.m. every Saturday from May 22 through Oct. 2. It is located just off the Route 302 and River Road intersection, at the end of Turning Leaf Drive in North Windham, adjacent to the Stockhouse Restaurant and Sandbar Pub.
"One of our hopes, when we were organizing that first year, was to have a space that was relaxing and welcoming to be in. We weren't sure how much interest there would be, but we decided to step into the void and see what happened," said Lisa Fisher of the Windham Farmers' Market. "Support from our vendors and customers has been overwhelming! They are amazing and the market is really about them. It is so satisfying to be a part of something that is having a positive effect."
Fisher said that the Windham Farmers' Market participates in various programs to help meet a founding goal of the market, to improve community access to fresh local foods. The market accepts SNAP and participants will also receive Maine Harvest Bucks, which are vouchers for the purchase of fruits and vegetables.
Bumper Crop is an employee gift voucher program with participating local businesses providing gift vouchers to their employees, which can be used to purchase food at the market. Vendors also accept a variety of payment types.
The ambiance at the market is casual, friendly and inviting and features farmers, artisans, and food producers who are seasonal vendors attending each Saturday or visiting vendors who attend for just a few days over the season. Their offerings are always changing, and you never know what you'll find.
Siochanta Farm owners, Suzy and David Palmer stated, "The market is filled with positive energy…from the farmers and artisans to the customers visiting! Laughter and smiles abound. A real community experience!" Carol Milliken, of Carol's Creations, characterizes the market community as a "great group of people."
This year's lineup of seasonal vendors includes:
Baker Brook Farm – locally raised beef, steaks, rib eyes, tenderloins, T-bones, porterhouse, steak tips, strip steaks, New York sirloin, top sirloins, tasty lean ground beef, roasts; stew beef; and dog bones. Also matted photographs of unique animals, landscapes, and still-lifes.
Carol's Creations – handmade quilts, blankets, cloth bags, microwave cozies, and shopping cart handle bands.
Cates Cache – plantings, bird houses, and décor for your home and garden.
Fox Run Gifts – knit and crocheted baby sweaters, booties, and hand knit mittens, Wrap n Zaps, and clothing protectors.
Hailey's Kitchen – whoopie pies, cookies, pies, confections, and more baked favorites.
Jennifer's Things – handwoven reed baskets, Russian Punch-Needle craftwork, primitive paintings, and décor.
Legna Woodcrafts

– hand crafted c

harcuterie boards, bowls, tables, and custom works.
Magnolia Flower Company

– locally grown cut flower bouquets, featuring flowers raised from hand sown crops in Windham, also designs for wedding & other occasions, by request.
Maines Made –fabric accessories for your home, holidays, and special occasions.
Mulberry Farms – organic fruits and vegetables, jams, pickles, mustards, maple syrup, notecards.
PH Farms and Hidden Falls Farm – bacon, pork, rabbit, chicken, jams, eggs, fruits, vegetables, pickles, honey.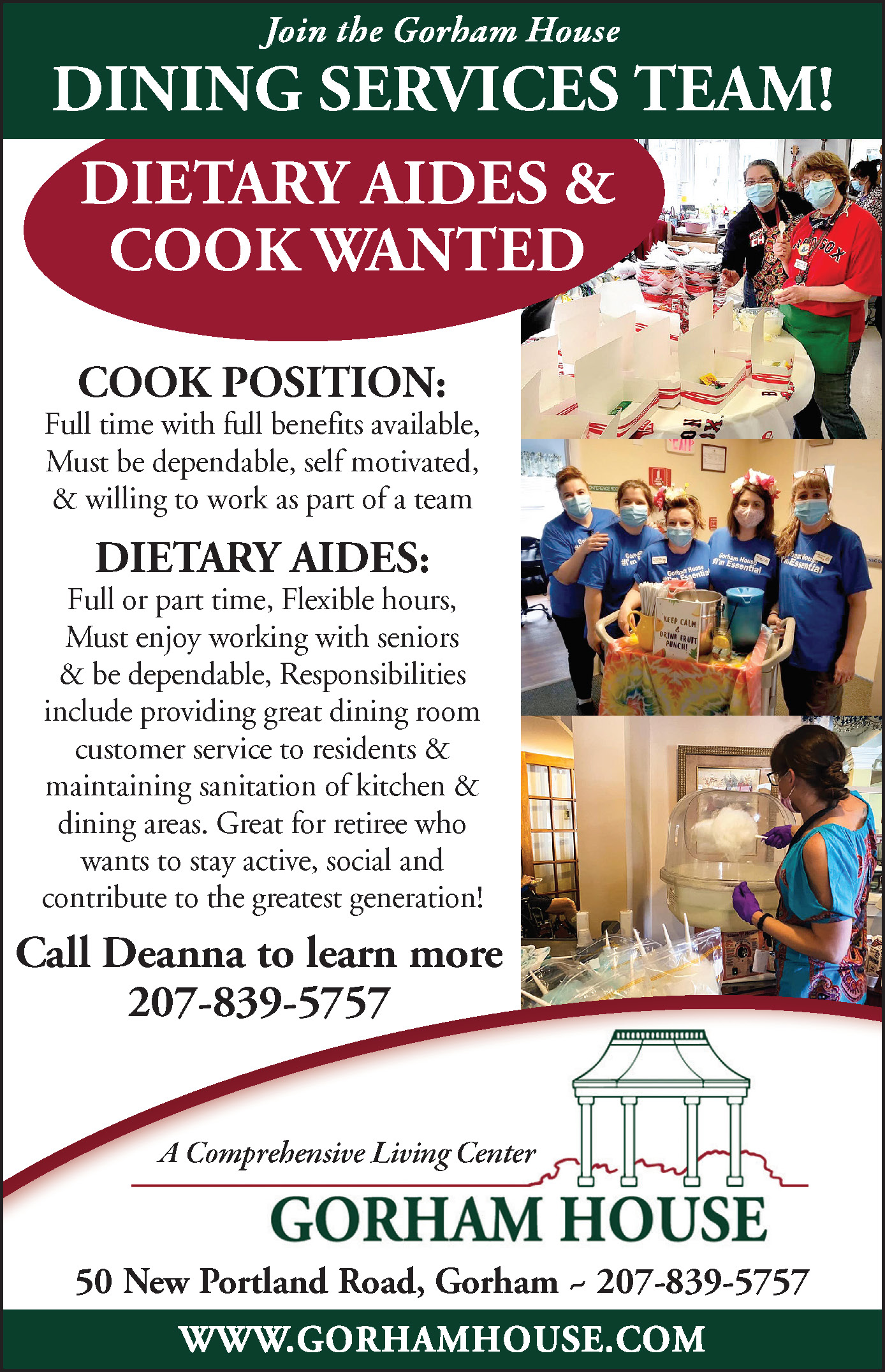 Samantha's Fresh Produce
– garden fresh fruit and vegetables, flower arrangements
Siochanta Farm (pronounced "she-HON-ta") – pure essential oil-based soaps, sprays, candles, lotions, scrubs, dog shampoo, and much more.
Small Woods Farm – vegetables, seasonal fruits, cut flower bouquets, freshly baked bread, treats, full moon apothecary items, botanical home goods, crafts, maple syrup, honey, and eggs.
Some visiting vendors attending the market this year are:
Captain Mowatt's Hot Sauce – award winning hot sauces on June 12, July 17 and Aug. 14.
Rebecca Jean – Maine-inspired hats, jewelry, and faux fur bags on May 22, May 29, June 5, July 3, July 17, Aug. 7, Aug. 14, Sept. 11, Sept. 18, and Oct. 2.
Sabbathday Lake Shaker Village – culinary herbs, tea blends, herbal waters, Shaker-made crafts/soaps, candles, brooms, woodwork, honey, canned goods, bouquets, apples, and pears on June 5, July 10, and Sept. 4.
Warner Décor & More – earth-friendly woodcraft items for you and your home on May 22, May 29, June 19, July 24 and July 31, Aug. 21, Aug. 28, Sept. 18, Sept. 25, and Oct. 2.

The market also will feature live music by the Pond Lilies on July 10 and Sept. 11.
"We want to thank all the customers who have supported us over the years. It is really because of you that local artisans, food producers, growers, and specialty vendors can continue to do what they love and offer these services locally," said Jen Kenneally of the Windham Farmers' Market. "We thank you for your past support and really look forward to your help in supporting the market going forward. Without you, we couldn't do it. We look forward to seeing you rain, shine, hot summer days and cool autumn Saturday mornings from May to October, Saturday 8:30 to 12:30."
Find the Windham Farmers Market on Facebook @WindhamFarmers Market or online at WindhamFarmersMarket.com. <