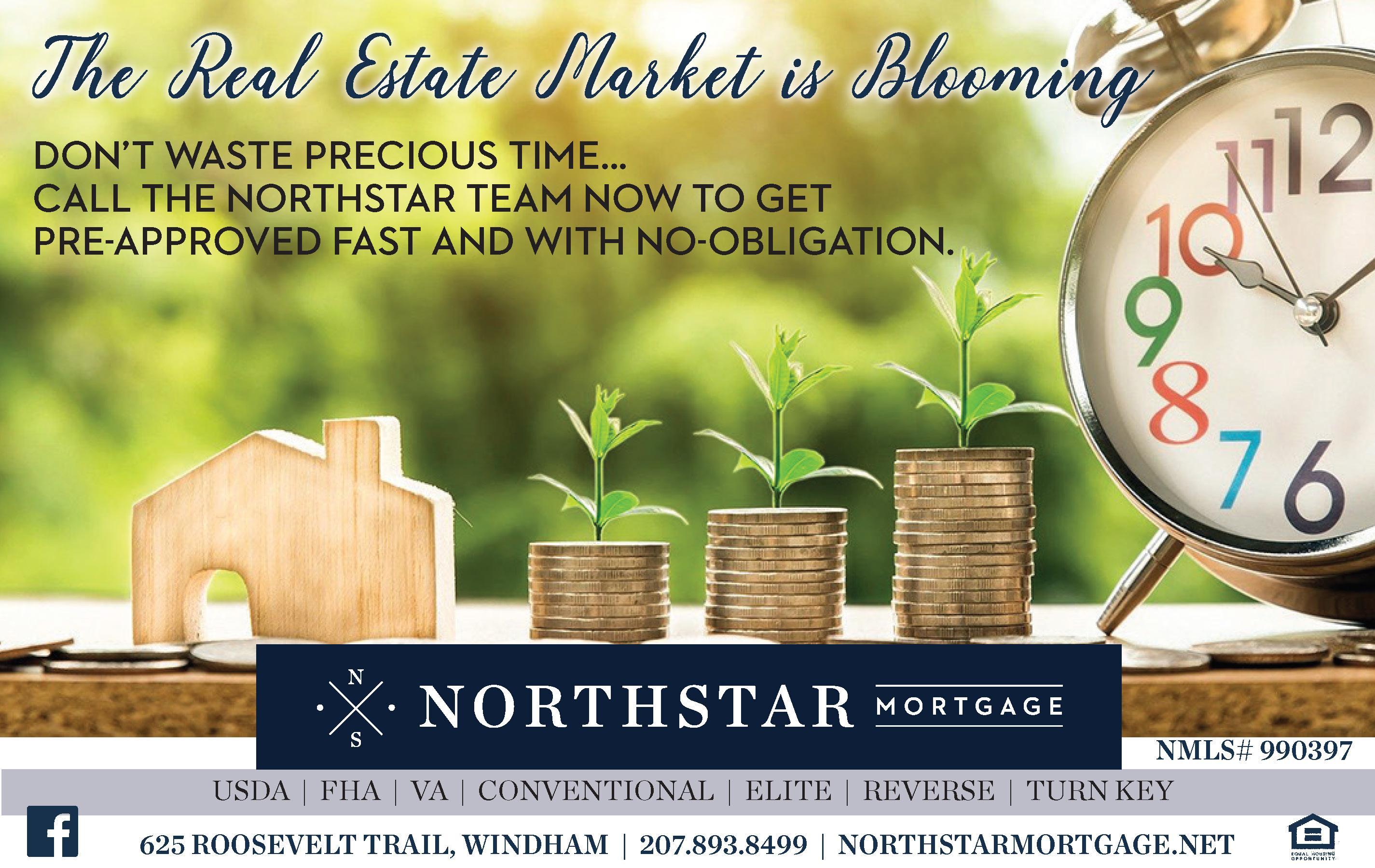 Since its founding in 2005, Northstar Mortgage Group has been dedicated to improving the process of
obtaining a mortgage and making it easier for those in Maine to realize their dream of owning a home.
Northstar is a broker so their focus is not one size fits all. They service the entire state and stay current in the real estate market to give clients the best possible choices for their family's needs.
Leigh Gagnon, who co-owns Northstar Mortgage Group with her husband, Jason, said the family owned company has taken steps to streamline the process and make applying for a mortgage much easier and less intimidating.
"We saw how intimidating loan services could be, so we wanted to create a more casual atmosphere," Gagnon said. "Our relaxed mood helps clients feel comfortable asking questions, bringing their kids along to meetings and popping by even just to say hi. Northstar has a community mentality."
She said that Northstar is passionate about helping families and is dedicated to investing the time needed for a smooth and stress-free process.
"You will never be just another number after stepping foot through our doors," Gagnon said.
"One of the best things about what we do is helping people purchase homes, especially first-time buyers. Seeing their excitement as they get keys to a new chapter is priceless" Gagnon said. "We pride ourselves in delivering superior and personal customer service."
She said Northstar's priority is to walk applicants through the entire process.
"We'll handle the loan transaction from start to finish to ensure you feel comfortable with your investment," Gagnon said. "In the last year, loan application technology has become very advanced. As a company we have embraced and learned new systems to stay up to date. You can now complete the process electronically from start to finish from your couch at home if that's what is convenient for your family."
In Windham, Northstar Mortgage Group can be found at its new location, 625 Roosevelt Trail.
"It's a convenient new space and has the causal environment we want to provide for our community," Gagnon said.
Northstar Mortgage Group offers Conventional, FHA, USDA/Rural Housing, VA, Reverse Mortgages and Turnkey Construction Loans. Due to record low interest rates, Gagnon said she is encouraging everyone to explore how much they could save by acting soon whether that be buying or refinancing.
Northstar has a secure, online web application that takes about five minutes to fill out which Northstar brokers will review within 24 hours. The loan officers can meet applicants at the office, via zoom and even after work or on weekends. Best of all, the company is known for getting the loan done on time or ahead of schedule.
According to Gagnon, Northstar Mortgage can offer the best pricing in the industry due to being a broker model. They have more loan options and flexibility than a traditional bank.
"Our reviews on Facebook and Google show the love we have for our community and our passion for a smooth process," she said. "Buying a home is an incredibly memorable milestone; we work hard to make it casual, stress-free and as exciting as possible. We've proudly walked countless happy clients through the process of homebuying and refinancing and we'd love the opportunity to help you too."
For more information about Northstar Mortgage Group, call 207-893-8499 or visit their website at www.northstarmortgage.net or on Facebook at https://www.facebook.com/northstarmortgage <casual, stress-free, and exciting as possible. You can expect the same dedication to community and family at our second location in Auburn.