For anyone considering purchasing a home soon or refinancing your current mortgage, Leigh Gagnon of Northstar Mortgage Group has a clear message: do it now and save a lot of your hard-earned money.
Gagnon says that in an effort to stimulate the economy from the impact of coronavirus, rates have been slashed. Gagnon states she has only seen rates this low once before and that was during the Great Recession from 2007 to 2009. What that means for homebuyers and homeowners is anyone pondering whether they should buy now or even those thinking about refinancing their current home loan…now is the time.
"One of the most significant aspect of interest rates being this low right now is buying power," Gagnon said. "That means if they were considering the purchase of a $200,000 home, they may now be able to afford a $300,000 home."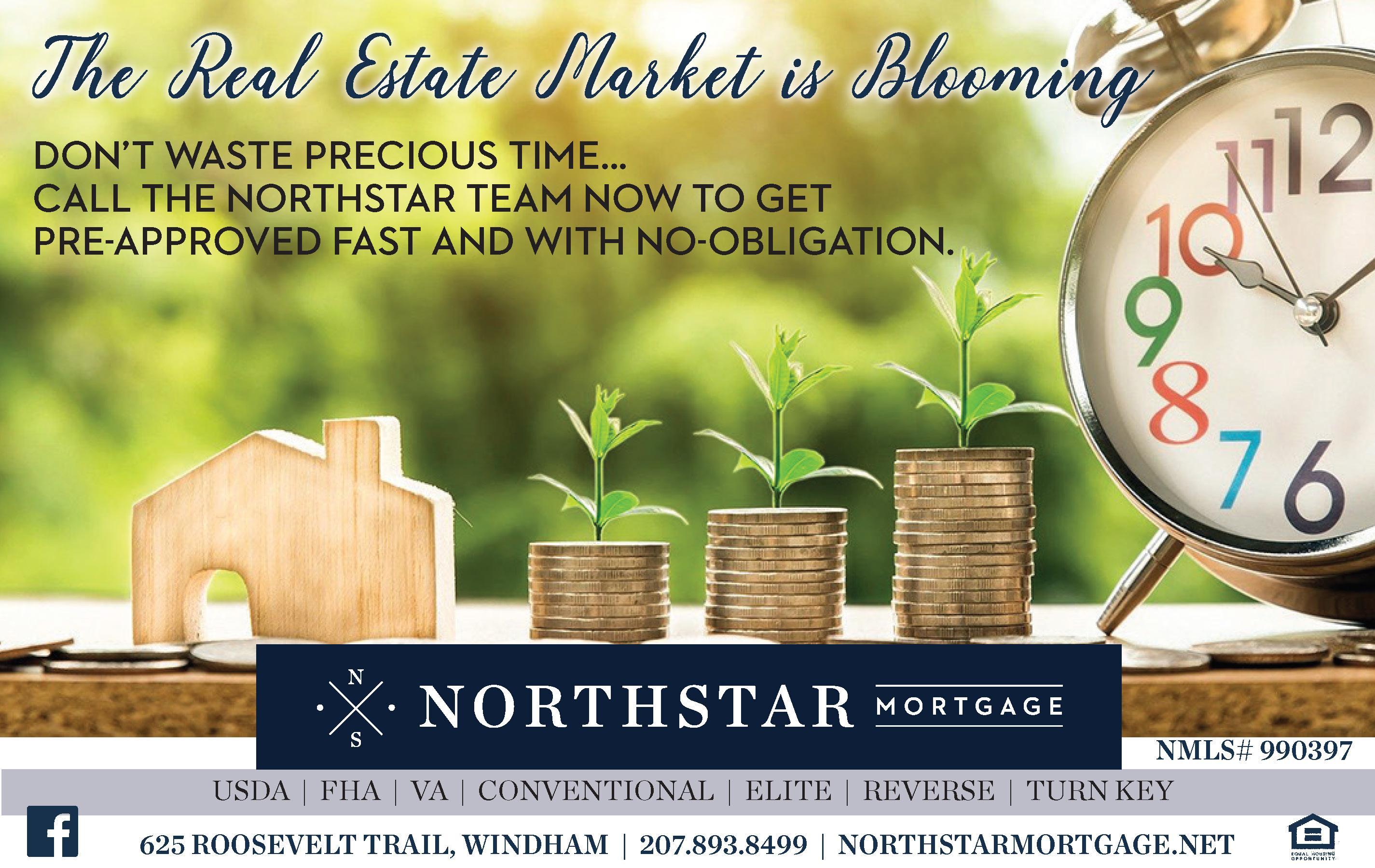 According to Gagnon, Northstar Mortgage Group LLC, based in Windham and Auburn, is committed to helping everyone find the right mortgage product for your individual needs.
"We are local and understand the housing market in Maine," she said. "We pride ourselves on being one of the premier mortgage brokers in Maine. We understand that every borrower 's situation is different, and we offer a vast variety of different loan products to ensure your expectations are met."
Gagnon said that the goal of Northstar Mortgage Group is to make the process of securing a mortgage simple and straightforward by offering the latest tools and technology. Most of the loan can be done from your home or office or right from your cell phone making the process fast and simple!
"Since day one, we have been dedicated to providing the highest-quality customer care available. We pair that with a casual atmosphere that ensures borrowers are comfortable," Gagnon said.
She said that Northstar Mortgage Group works directly with a number of lenders, giving us more options to consider for each borrower.
"We pride ourselves in delivering superior and personal customer service," she said. "Buying or
refinancing should not have to be a stressful time. Our priority is to walk you through the entire process. We will handle the loan transaction from start to finish to ensure you feel comfortable with your investment."
Buying a house is an incredibly memorable milestone and we work hard to make the process casual, stress-free and as fun as possible."
Northstar Mortgage Group offers Conventional, FHA, USDA/Rural Development Loans, VA, Reverse Mortgages and Turnkey Construction Loans.
Because of the low interest rates, Gagnon said she is encouraging everyone to explore how much they could save by acting soon whether that be buying or refinancing.
To learn more about how Northstar Mortgage Group can help you purchase your dream home or refinance your current loan, call 207-893-8499 or visit northstarmortgage.net <