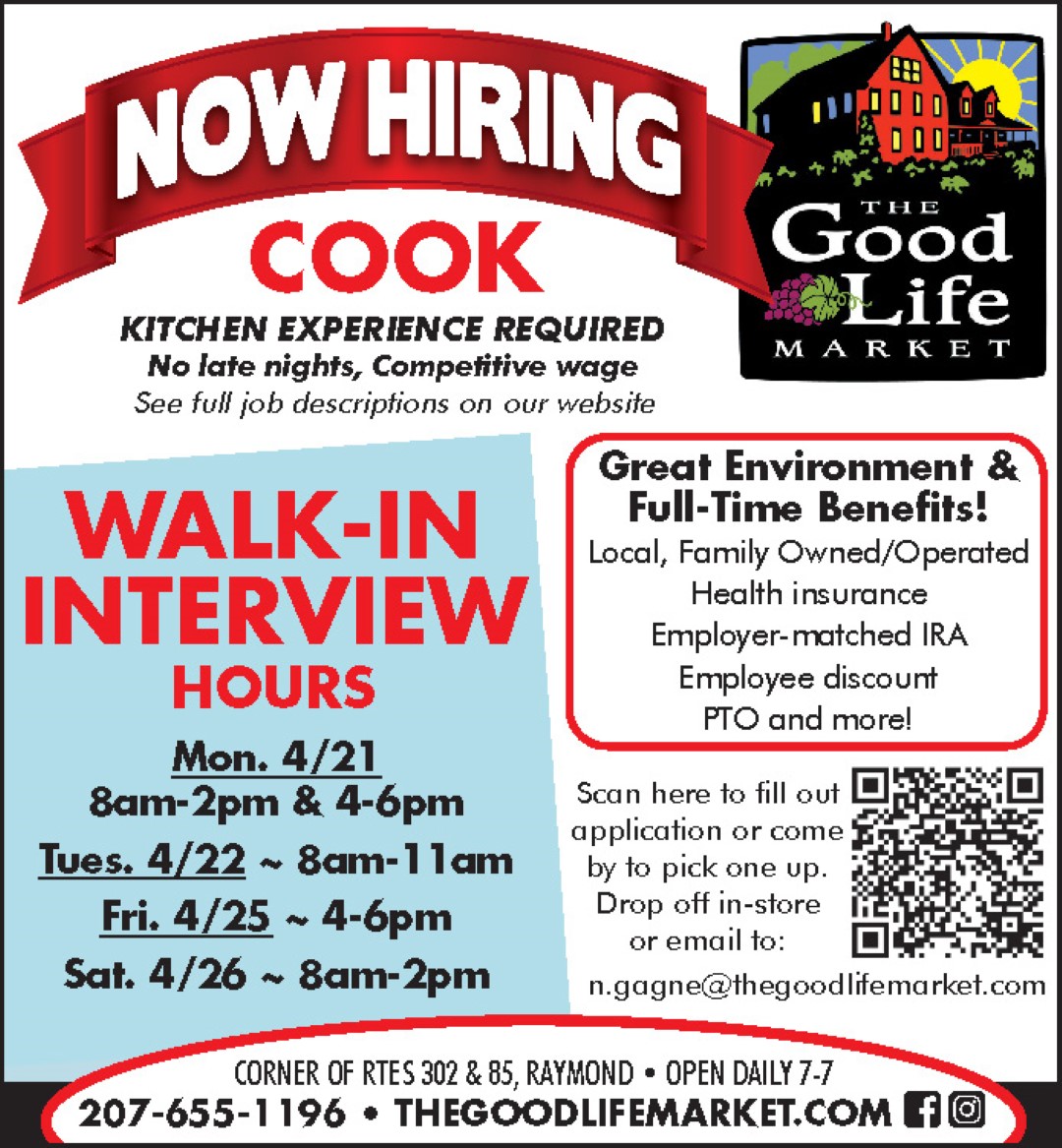 I
n 2003, Linda and Walt Manchester created a market where people can go to get unique and interesting things. Today, the market at 1297 Roosevelt Trail in Raymond, has grown and evolved to meet the needs and desires of the clientele they serve. From the hundreds of sandwiches they make each day to the unique craft beers and fresh produce, The Good Life Market has become a staple in the Raymond community.
"We wanted something we could run ourselves that could support us and have this as a family businesses," said Linda. The market has evolved over the years and Linda is always looking for special items that fit with their image. "It's a combination being responsive to what the community is looking for and having nice and interesting things."
One of the first items they chose to serve was a selection of Boar's Head Meat. "It's been successful. People travel to us to purchase that," Linda said. The best meat makes the sandwiches the best they can be, she added. Linda is always looking to be unique and create new sandwiches with bold flavors. Many of the sandwiches are allergy and sensitivity friendly, with foods that are low carb, low fat or gluten free.
"It changes all the time and we have to stay on the cutting edge of the what people are looking for," Linda added.
The Manchesters pride themselves on providing local products like Caldwell Farm poultry and Stonewall Kitchen products. They stock a robust cheese selection and unique snack foods. Linda travels to food shows to find new items and new recipes and she creates her own rendition of the things she tries. The most popular sandwich is The Good Life Club, a double decker sandwich filled with turkey and ham, Swiss cheese, bacon, lettuce, tomato and garlic mayo on toasted sourdough bread.
"I'm inspired by what I see out in the world," Linda said. Some recipes are personal favorites from when she and Walt were first married. Many times, the name of the sandwich will pop into her head before the recipe is developed. She encourages people to have fun when cooking and eating food.
Coffee is a popular item and The Good Life Market stocks its own roasted coffee under the name Swift River Coffee, from seasonal specialties to blond or dark roast, there is a great variety of coffee to choose from.
The Good Life Market is an Agency Liquor Store, offering locally produced upscale wine and beer. The craft beer selection is extensive. As the demand has increased, they have added to their assortment. Since there is not a large selection of specialty beers in the marketplace, The Good Life is a convenient place to purchase them.
"Periodically we do wine tastings at special times of the year," said Linda. People will come to see what they like and then stock up for the holidays or for summer.
"We are fortunate we have a lot of customers. Seasonal people are from places where they are used to places like our market. We also have young families and local families," she said. Family and community best describes the market. When many Raymond families lost power this fall, The Good Life Market put a post on their Facebook page inviting their customers to bring perishable items down to put in their freezer.
"It's going better than it ever could have. We have increased the employee base and that's really gratifying," Linda said. With 40 summer employees and 30 in the off season, The Good Life Market is a major employer in Raymond.
The employees serve line crews, landscapers, retired people, and high school kids who stop in for coffee and to hang out on the porch. Mom's meet up with their friends and eat in the dining room while their children play. Professionals and school employees stop by to bring things home for dinner after work.
"Everyone is our customer. Everyone feels really comfortable to come in and find something they enjoy," Linda said.
For the first-timer, she recommends trying a sandwich, coffee or look for a new wine. Then stroll through the market and see what strikes their fancy. Maybe it will be the local popcorn or tea. A local beer or spirit. Try the Beast Feast, a selection of barbeque sauces.
Food specials run Monday through Sunday on the website.