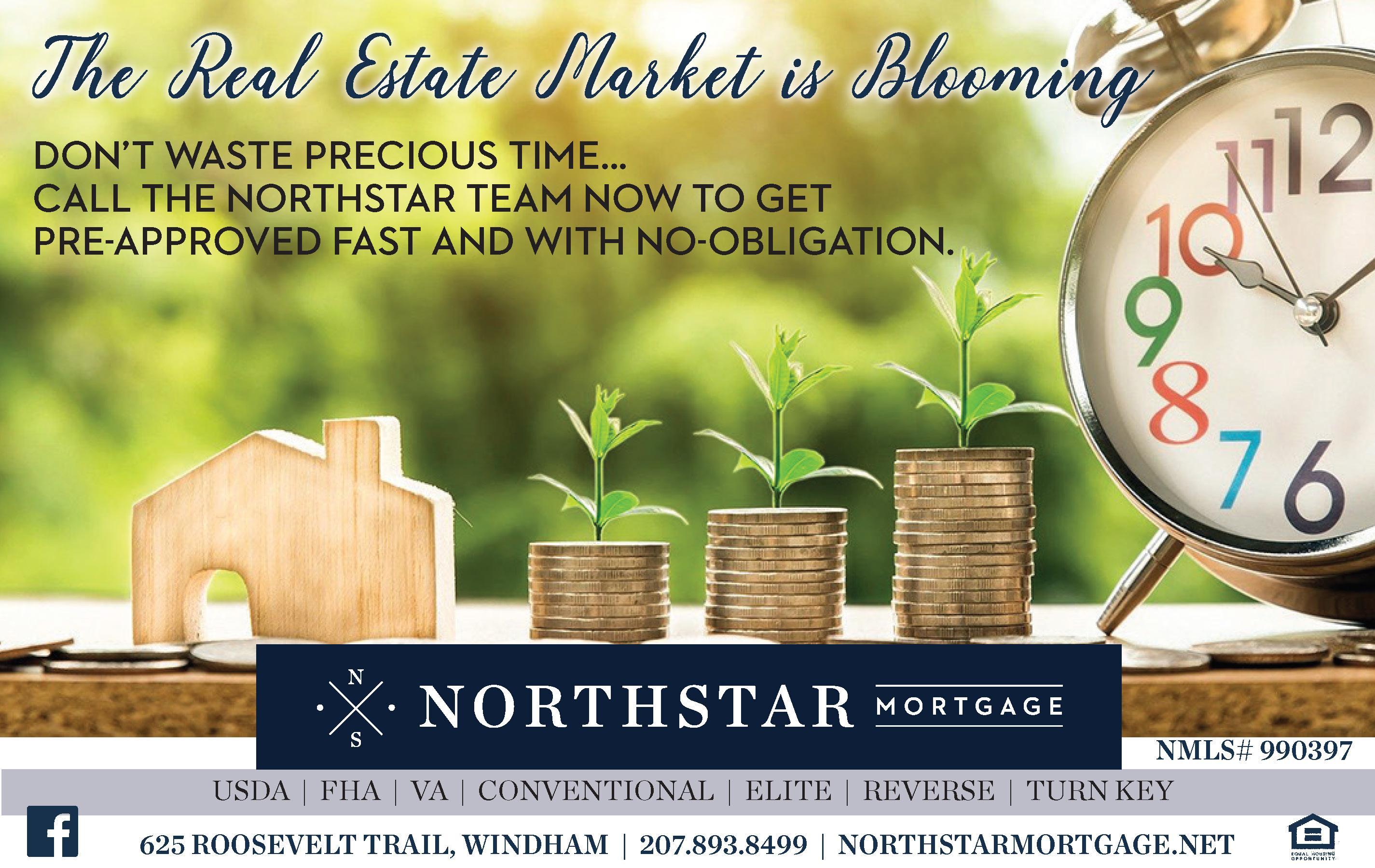 Finding a mortgage can be full of stress and anxiety, but at Northstar Mortgage, home buyers can relax and know they are in great hands with any of the eight loan officers, who will find the best mortgage package with a low rate for their residential clients.
"You're making your largest investment. You want to be talking to someone local, going to the same school you are, seeing them at sporting events," said co-owner Jason Gagnon. "I don't know why you'd want to shop elsewhere."
Northstar Mortgage handles purchases, refinancing, VA loans for Veterans and reverse mortgages, which have gotten a bad reputation, but are working for many of their clients. Northstar Mortgage offers a simplified and local option for those who don't like to work with strangers and deal with companies that are difficult to reach.
"Our loan officers give out their personal cell phone numbers and are available 24 hours a day. Home buying is stressful enough," said Jason. There's no 800 number and they don't mind answering questions about mortgages or the process. "From beginning to end, no one is a number when they work with us," he said.
In 2005, Leigh Gagnon opened Northstar Mortgage. The company has evolved over the years with Leigh bringing on her husband Jason Gagnon as co-owner. In the last year, Northstar Mortgage has grown to include an office in Auburn, at the Great Falls Plaza, and taking clients in the Brunswick and Topsham areas with a dedicated officer, Seth Jacobs, for those homebuyers.
"Every person we hire gives the same level of customer service we expect," said Jason. He and Leigh have handpicked loan officers who fit with the company, and not hiring someone just to fill desks. "Our reputation is everything to us."
The newest loan officer is Danielle Stumper, who is located in the Northstar Mortgage office at the new home of Landing Real Estate on Tandberg Trail in Windham.
The corporate office is at 8 Turning Leaf Drive.
The company works with a host of real estate agents from a variety of agencies. They are known for getting the loan done on time or ahead of schedule. "We close on loans on a continual basis under 20 days. We close very quickly," said Jason. The reason they can do that is because one loan officer handles a case from start to finish. Files are not passed around to different officers who need to get updated on the specific case. They can also get a pre-qualification letter within an hour in some cases.
Leigh and Jason pride themselves on being family owned and operated, and are proud of the fact that they have almost doubled in size. The other loan officers are Kate Virgie, Ian Bushover and Dan Pike. Jennifer Giroux was hired recently as the administrative assistant to the loan officers.
"We are thankful to the people in Windham. They look local, as opposed to going to the big banks," said Jason. "It's awesome to help people in your community find a house. We love being able to do that. Windham, Maine is a small community. Almost everyone is referred to us by someone who has worked with us in the past."
Northstar Mortgage closed on 300 transactions last year. "The reason we were able to do that is that we understand the mortgage process is daunting. Getting a loan is not as far out of reach as they may think," Jason said. Clients who come to Northstar Mortgage with low credit scores can work with them to put together a six month plan to get buyers into the market. "We look at every person's situation and how they can purchase the home," said Jason.
Northstar is capturing many of the millennials who are getting into the housing market. With digital technology, forms can be signed electronically and emails work just as well as face to face meetings.
"You don't have to be looking for your forever home to get into the market right now," Jason said.
"Everyone knows we're here for our community. We're excited to help them on their largest purchase," said Jason. "A home is always a solid investment."
For more information on Northstar Mortgage, visit
www.NorthstarMortgage.net
or call 207-893-8499. Homebuyers can apply at the website with the online application. They also encourage people to stop by the office.