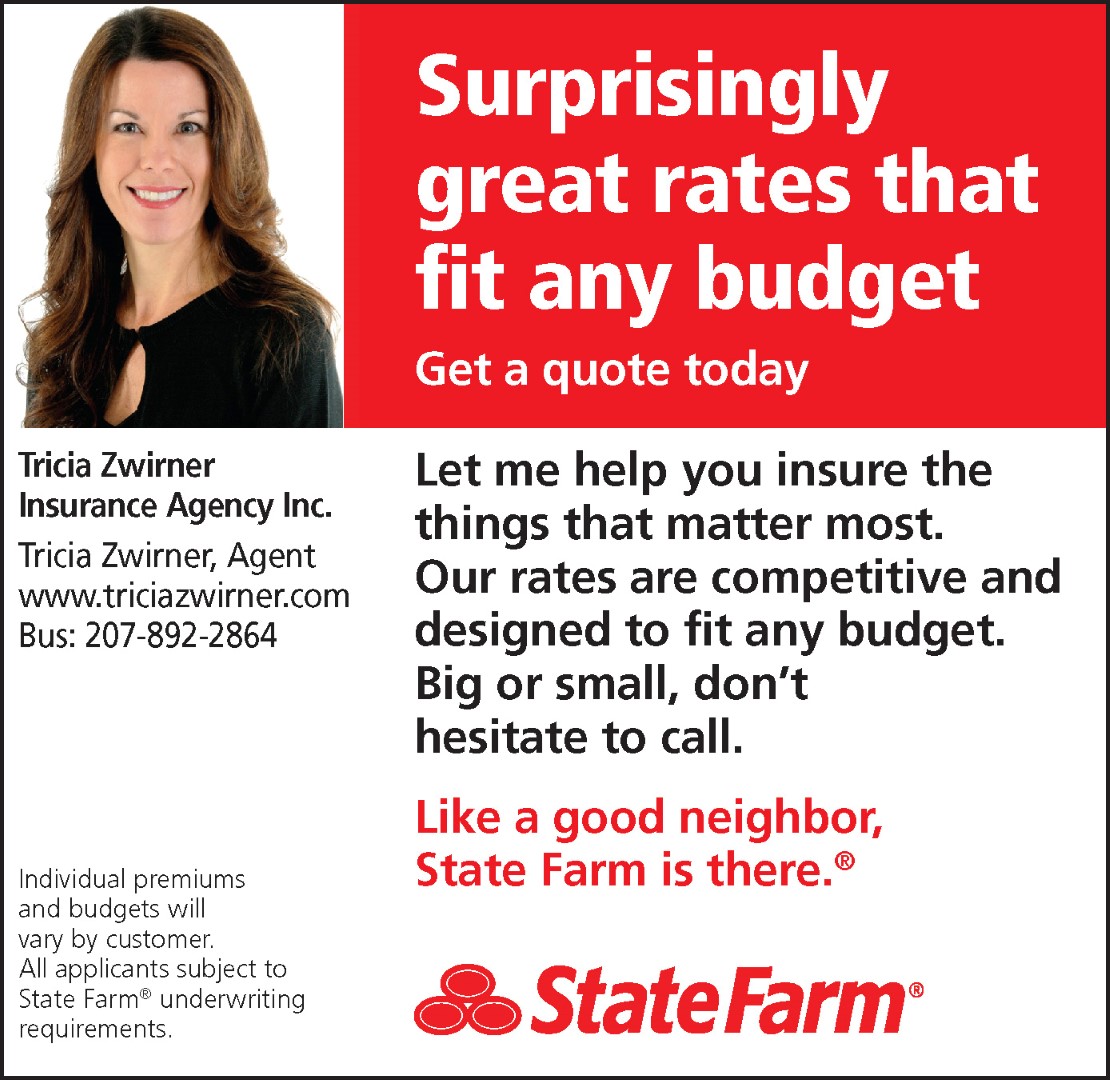 In playing college basketball for St. Joseph's College, Nicholas Jobin quickly learned that success was
always possible if he and his fellow players worked together as a team.
For the past year Jobin has applied that same philosophy in Windham, providing State Farm insurance and financial products for residential and business customers. He's assembled a skilled team of licensed experts who are knowledgeable in all forms of insurance and financial planning to serve the community.
"We help our clients navigate which options fit their current and future circumstances, follow up semi-annually to make sure their needs are being met, and assist them in the event one of our products is needed," said Geoff Grigsby, office manager for the agency. "These are often sensitive or emotional occasions, so we do our very best to meet them where they are at. We are not a brokerage, so we exclusively provide State Farm products, which have proven to be the most trusted in the industry."
Grigsby said Nicholas Jobin State Farm is licensed to sell auto, home, and business insurance, as well as financial products and has customers in every corner of Maine, but its primary focus is the Lakes Region.
"The insurance industry is massive, and massively competitive, but over the last 100 years State Farm has become the largest insurance provider in the United States. One of the primary reasons we have become the most trusted company nationally is because of the strong presence in our communities, and that's true at the local level as well," he said. "Our agents volunteer with local organizations, especially around youth sports, donate to local fundraisers, and sponsor events and teams in the Lakes Region. Another difference from many of our competitors is that in the (usually unfortunate) event our insurance products are needed, our customers know who will pick up the phone or answer the door. They don't have to call an 800-number, provide an incident number, and speak to a different person every time explaining their situation. We believe that's incredibly valuable in stressful times."
Nicholas Jobin

According to Grigsby, State Farm's pricing is amongst the most competitive in the industry, although being the lowest priced provider is not their primary goal.
"We strive to provide the best value in the industry, and achieve that with a strong local presence, high standards of professionalism, and a wide variety of products so our clients' needs can be met in one trusted location," he said. "Amazingly, we often find we save our customers significant money over companies with a strictly online presence and far fewer overhead costs."
He said the underlying principle of Nicholas Jobin State Farm is being responsive to customers and service on their behalf.
"We care and we want to help. Our office is a tight-knit group, and we discuss how important it is to be there for our customers when they need us," Grigsby said. "The nature of our business is that when people actually use the products that they purchase from us it's usually not for a good reason. They just got into a car accident, there was water or fire damage to their home, or they lost someone in their immediate family and it's incredibly important in those moments for us to not only make sure their insurance needs are met, but that we do it with a professionalism, patience, and empathy. We care to do our very best to meet that standard."
Many customers of Nicholas Jobin State Farm may not be aware that the company offers a variety of life insurance plans, including whole life policies, term life policies and universal life policies and that life insurance is a really an incredibly important part of every family's financial planning.
"Life insurance is often what pays the mortgage, keeps the lights on, puts food on the table, sends the kids to college, and takes the financial stress off the table when tragedy strikes," Jobin said. "One of our, if not our most important, duties to our clients is to have an in-depth conversation about life insurance. Planning for that inevitable day not only puts them in a position to live the life you hope for them, but also gives you peace of mind while you're still here. In that way it's the gift that keeps on giving."
Nicholas Jobin State Farm is at 8 Turning Leaf Drive, Suite 1 in Windham. Call them at 207-572-1009 or visit them on Facebook at https://www.facebook.com/my207agent/ <